---
Location: Ightham, Kent
Ightham is a very picturesque village with half-timbered houses at the centre. It certainly does not seem to have changed much over the years.
Home to what is described as "the most complete small medieval manor house in the county", the Ightham Mote. A moated manor house, hidden away in a secluded Kent valley is lying at the bottom of a hill with wonderful grounds and a perfect setting.
---
The Scent Profile: Citrus, Ocean, Woody, Aromatic herbaceous
TOP NOTES: Sage, Lemon, Bergamot, Rosewood
HEART NOTES: Nutmeg, Clove, Thyme, Ozonic accord
BASE NOTES: Cedarwood, Sandalwood, Moss, Musk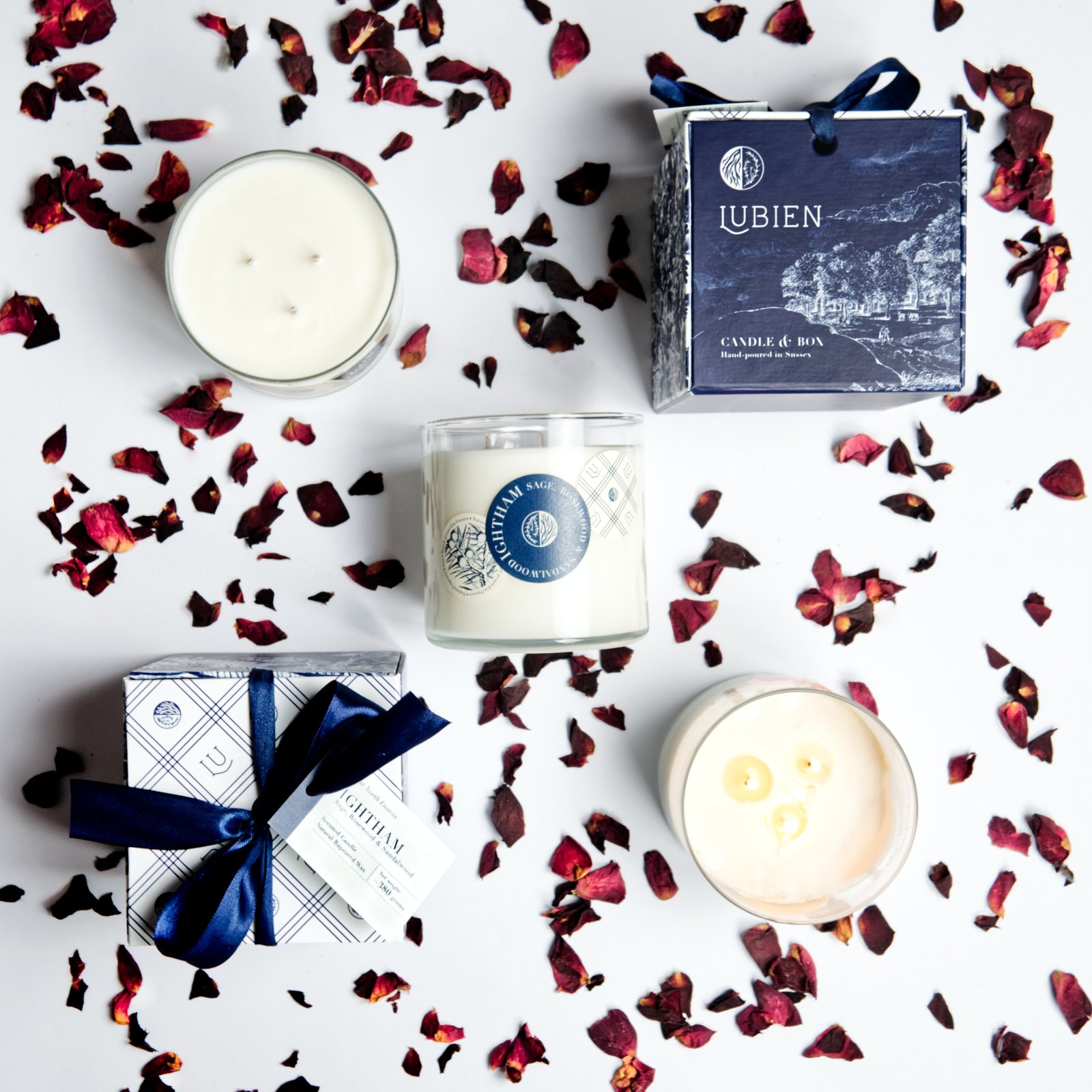 ---
Each Lubien candle is made using the highest quality vegan-friendly rapeseed wax, unique blend of fragrance oils and lead-free cotton wicks.
It boasts a refined glass container, packed into a hand-made bespoke paper box with a velvety texture. The box that seamlessly unfolds and folds itself with the use of a silk ribbon.
#youtimereinvented