About Lubien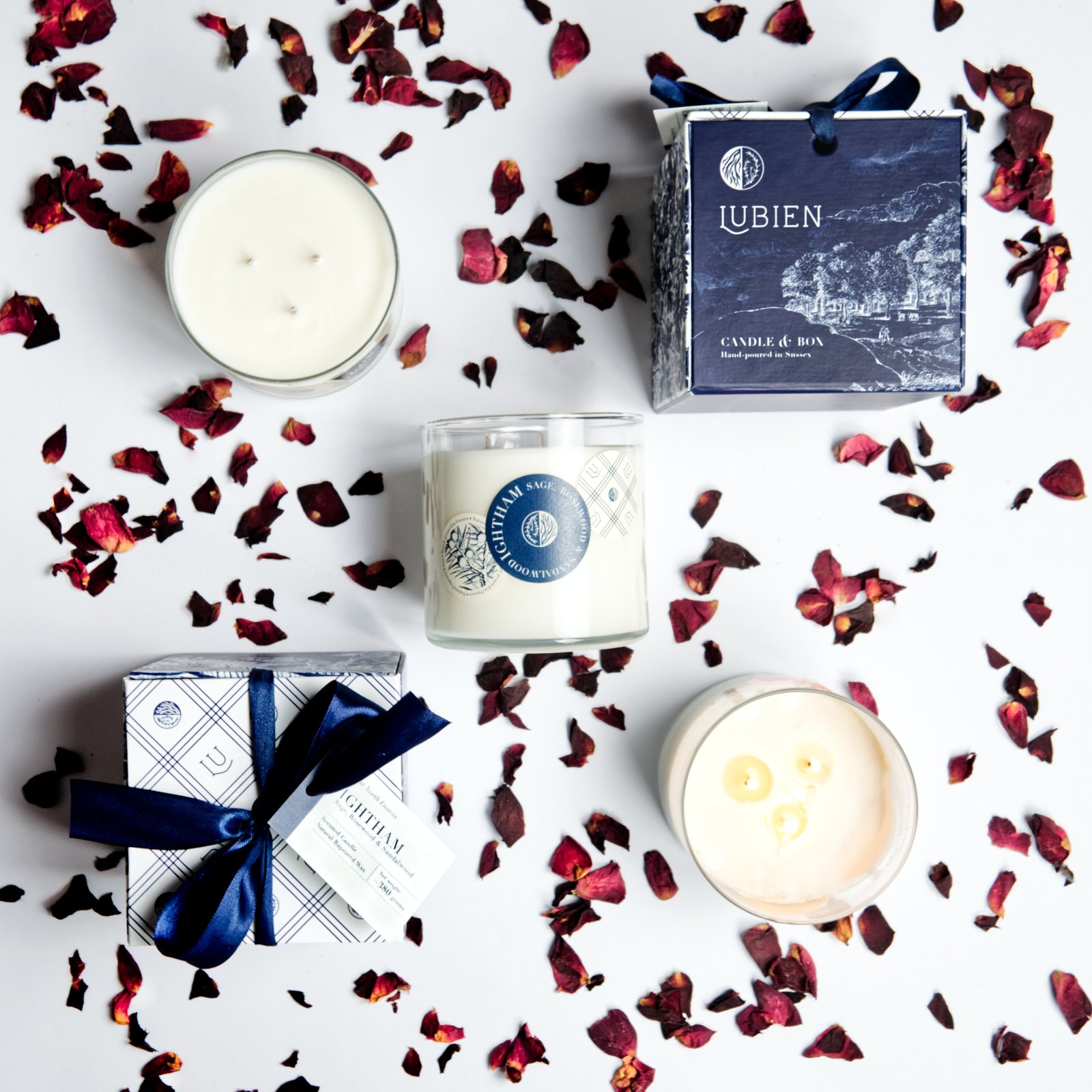 We make life's best moments a lot brighter.
With all the materials and ingredients of our scented candles sourced and crafted only from the finest in the UK and Europe, you can envisage that every Lubien candle is made to become unparalleled. By simply lighting your favourite Lubien candle, you're taking yourself back to moments of genuine joy whenever you want to.


Natural and eco-friendly,
they'll complement the whole relaxation routine and induce an unrivaled experience every single time. Each Lubien candle is lovingly made by hand purely from the finest vegan-friendly rapeseed wax, expressing your taste in quality and purpose. Being one of the top candle vehicles for fragrance and sustainability, the wax will not only burn neatly. It will also become an instant favourite for people who want less of their carbon footprint on the planet.
Phthalate-free fragrances
are uniquely crafted, bringing to life palpable olfactory notes that fill any room with fragments of wonderful moments. We built our scent collections around tradition and the soulful art of candle making. They bring you the feeling of having candles made exclusively for you.


Down to the wick,
we make sure you are safe from carcinogenic chemicals that are found in most lead-core wicks out in the market. Lubien candles only use lead-free cotton wicks for a safe experience. They also ensure consistent subtle warm glow that is not highly overwhelming to your eyes.
Our mission is to become a bearer of beautiful and unclouded memories through freshly scented candles, hand-poured to perfection. The scrupulous scent profiles of each candle are sensory triggers. We hope that by bringing you these unequivocal scents, they'll become a nudge to momentous experiences you hold dear within you.


Get in touch!
If you'd like to share your experience with one of our candles, have any questions or simply want to say hello, please write to us. Visit our contact page.
---
---
---